website manager standard
One-off set up fee: £50
Annual hosting: £150
(includes one domain name fully hosted)
website manager premium*
One-off set up fee: £150
Annual hosting: £150
(includes one domain name fully hosted)
Shopping Cart: included
both include:
Control website design/layout: included
Upload your logo/header/background image: included**
Add additional pages: included
Add a mailform: included
Upload photos: included
Add links: included
Web standards: compliant
NEW Site map generator: included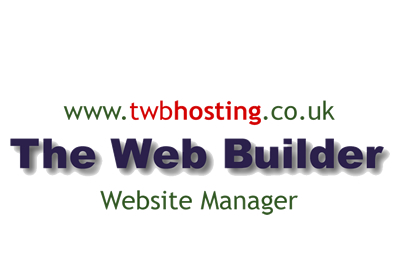 *Excludes secure server fees and also Internet Card Merchant fees as charged by your bank if integrated with SecureHosting. Price excludes fees as deducted from each purchase if integrated with PayPal and/or Amazon.
**Need help with creating your logo/header/background image? Let me quote you for this work - I'm here to support you if required. It's entirely up to you. My prices are extremely reasonable.
Boston Business Awards 2013:
Innovation in Business Award Runner Up
sponsored by Boston College.


To celebrate 10 years of trading, The Web Builder launched the twbhosting Website Manager. Fully compliant to the latest web standards, the twbhosting Website Manager puts the control of your website layout and content in your hands, for example the instantaneous creation/updating of web pages, a choice of page design and layout, the ability to add your own logo and images, and to add/alter those all important meta-tags (title, description and keywords) as used by the search engines. No knowledge of HTML coding is necessary!
Premium version features online shop functionality (shopping cart) ready for easy integration with SecureHosting and/or PayPal and/or Amazon.
See a working example of the twbhosting Website Manager now and also visit the Frequently Asked Questions page to answer such questions as: "Can I integrate with or link to my facebook or twitter page?" and "What are Global Meta Tags/Meta Tags? How do I improve my listings on the search engines?"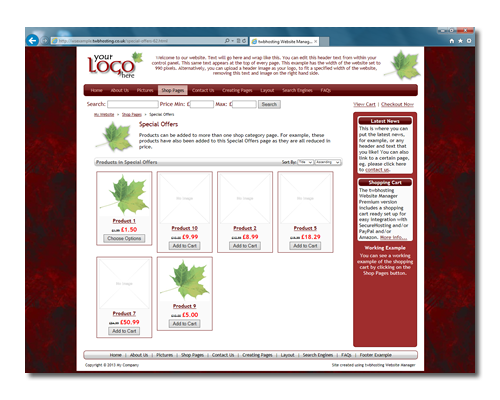 The twbhosting Website Manager has a user-friendly admin control panel which is really easy to use. The screen shot below, for example, shows the Premium version's shop settings with links to easily edit these details and preview the website once you've made the changes, which take place instantaneously. There's also a comprehensive help section for reference.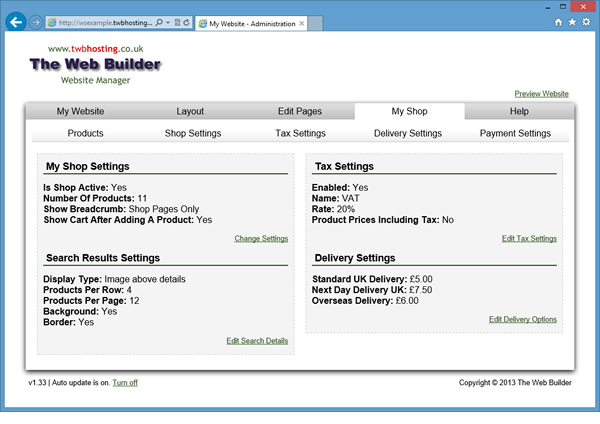 additional domain name registration
It is possible to have multiple domain names linked to your hosted site:
(.co.uk, .org.uk): £35 for 2 years
(.com, .net, .org): £45 for 2 years
secure server access
I can also support you with the set up of access to a secure server to accept payments by credit card online.